Emma is getting her feet wet with fly fishing and is excited to be learning about fly tying. 
She's from Oregon and joined our admin team after graduating from BSU.
customer sVC / INSTRUCTOR
Born and raised in Northern California, Brady grew up fishing for trout and stripers with a fly rod. Brady started working for the Idaho Angler in March 2021 and provides customer service and is also an FFI Certified Casting Instructor.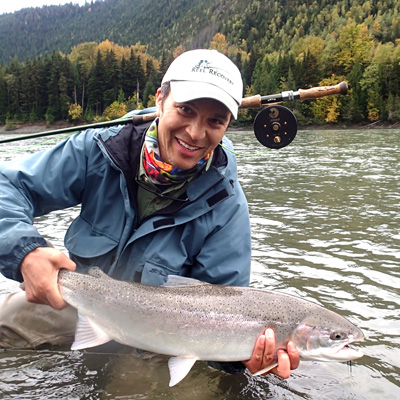 Raised in Idaho, George returned after retiring from a 30 year career as a Dentist in Northern California. During his career he was very involved with Reel Recovery and now Idaho2fly as a "buddy guide", helping men fighting cancer experience the peace and serenity that flyfishing offers as part of their healing. Fishing and a love for nature has been his passion since he was a child and whether hiking to high mountain lakes, fishing salt water flats or hunting big trout on the blue ribbon rivers of Idaho, Oregon, Montana, and North California, George has always enjoyed sharing flyfishing with others.